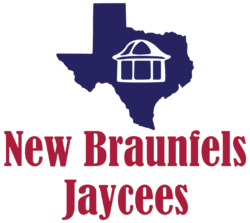 The New Braunfels Jaycees will hold their monthly Leadership Luncheon Tuesday, November 13 at noon at the McKenna Events Center. The program will be provided by representatives from Nepris and the Chamber's Business Education Partnership. This presentation will include details of the NB/STEAM program.
The New Braunfels Chamber, Nepris, Braunfels Foundation Trust, and both Comal and New Braunfels ISDs partnered to bring NB/STEAM to local classrooms. This program digitally connects professionals with classrooms so students can see the real-life application of their course materials.
You do not have to be a member to attend. The luncheon is free for Jaycees members, $10 for non-members and lunch will be provided. Payment will be taken at the door. For more information, email Jenna@InNewBraunfels.com.
The Jaycees (Junior Chamber) are New Braunfels' young professionals organization. They are made up of aspiring leaders between the ages of 18-40 who are looking to grow their network, become engaged in the community, progress their professional development, and work towards creating a better New Braunfels through volunteering and philanthropic efforts. The Jaycees help prepare their members to become the business and community leaders of New Braunfels' future.