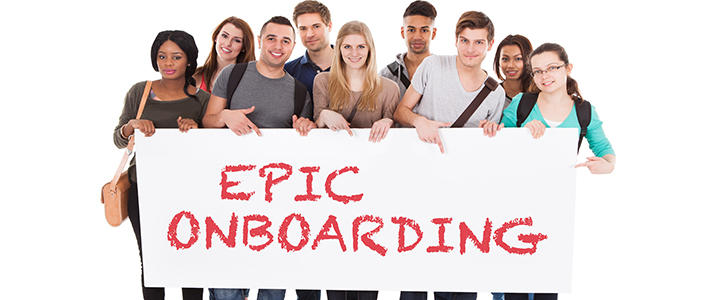 Are you constantly having to hire and train new employees, and then after three months your new employees are leaving because they don't fit in with the culture or the position wasn't what they thought it was going to be?
Onboarding is an organization's first impression to a new hire and therefore is key that a good system is used to do it well. Proper onboarding will set the tone of the engagement and future with the organization.
The Epic Onboarding seminar hosted by the NB Business University will provide the opportunity to learn from a panel of local and regional business leaders how to effectively integrate a new employee into your organization. Epic Onboarding will be held on Thursday, September 20 from 11:30 a.m. to 1:00 p.m. in Honors Hall.
Join us for lunch as the panel shares ways to help you implement an onboarding program at your organization. Attendees will leave feeling empowered to start an onboarding program or improve their existing program with best practices.
Natalie Rougeux of Rougeux & Associates PLLC will moderate the discussion. Panelists include Shane Wolf with Rockin 'R' River Rides, Mark Parmerlee with On The Grind, Adriana Sanchez with New Braunfels Utilities, and Mandy Smith with SWBC.
Seminars are discounted for Chamber members at $55 and available to the general public at $80. Tickets include lunch.
The Epic Onboarding seminar is sponsored by Catto & Catto LLP.