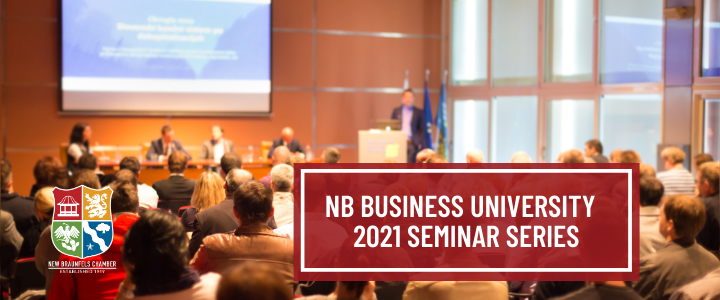 The Business Advisory Committee is focused on helping small business progress. This year the committee has designed a yearlong seminar series through NB Business University offering a variety of educational training and workshops geared toward small and medium sized businesses. All seminars will be held in person. View the 2021 Seminar Schedule below.
2021 Seminar Schedule
•           February 11, 2021: E-Commerce; How to Compete & Win Online
•           March 18, 2021: HR; Creating a 5-Star Benefits Suite
•           April 29, 2021: Know Your Customer & How to Win Their Business
•           August 26, 2021: Strategic Leadership Through Uncertainty
•           September 23, 2021: Strategic Business Planning (Workshop)
•           October 14, 2021: Marketing Planning Workshop
NB Business University Seminars are designed to present relative information on issues facing business professionals. Seminars will be held from 11:30 a.m. - 1:00 p.m. and lunch will be provided. Seminar Packages will be available for purchase.
Please contact Stephen Brockman at Stephen@InNewBraunfels.com to learn more about sponsorship opportunities.