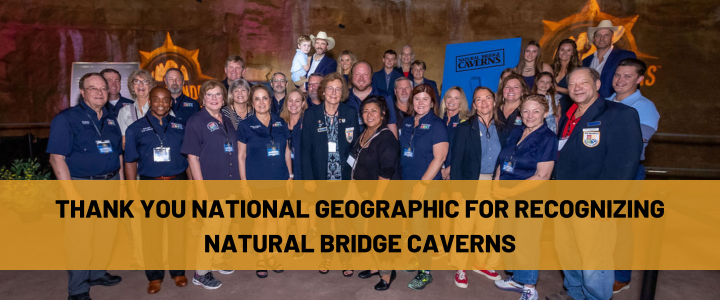 National Geographic had one of their photographer/explorers come to Texas to explore the area. The article, "Chasing adventure above and below ground in Texas," discusses the beauties and wonders found at Natural Bridge Caverns, but also the exciting locations in the surrounding area in San Antonio and New Braunfels! 
Natural Bridge Caverns is a proud member of the chamber, and we are thrilled for them to have received this recognition.
We invite you to check out all that National Geographic had to say. Click the button below to learn more.