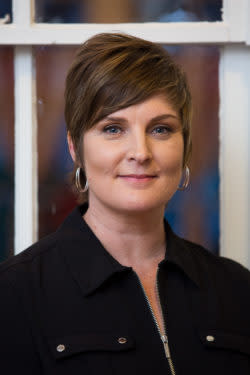 University of Texas at Austin alumna, Natalie is Board Certified in Labor and Employment Law by the Texas Board of Legal Specialization and is a certified Senior Professional of Human Resources. She was named "Texas Rising Star" by Texas Super Lawyers in 2006 to 2009, 2011, and 2013, a "Rising Star Lawyer" by Scene in San Antonio in 2008, and one of The Best of 2014, 2015 and 2016 Employment Lawyers by Scene in San Antonio. She represents, defends, advises, and trains employers and Human Resources professionals in various aspects of employment law, employment litigation and arbitration, and before governmental agencies such as the EEOC, DOL, TWC, and NLRB.
Fun Facts
If you could have 1 super power, what would it be? The ability to become invisible
What was your favorite toy growing up? My favorite toy growing up was not a toy, but books (and a date stamp that I used to play Librarian!)
If you could have dinner with anyone, past or present, who would it be? If I could have dinner with anyone, past or present, it would be my grandma (who passed away in 2010). If it had to be someone famous, it would be Stephen King.