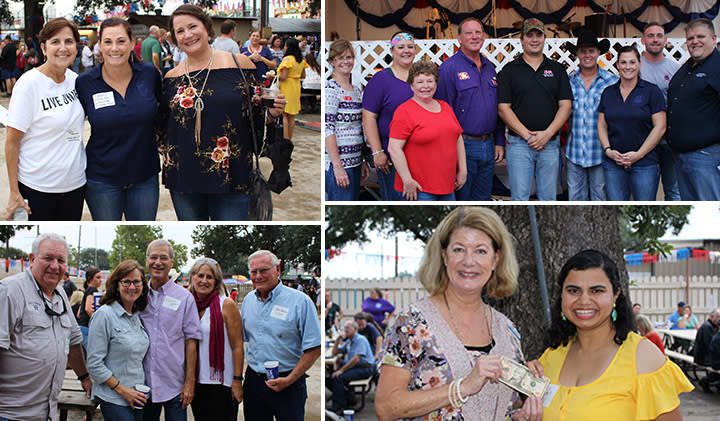 The September Membership Mixer was held Thursday at the Comal County Fair and co-sponsored by Buffalo Wings and Rings, United Way of Comal County, and Rudy's Country Store and Bar-B-Q. More than 350 Chamber members came out to meet other members, mingle with community and business leaders and enjoy delicious food, cold drinks and good company.
The Mystery Member was Robin Torres of the New Braunfels Herald-Zeitung and the 10th person to shake her hand and earn the $10 bill was Rashmi Bhat. The cash drawing was $450 but Carol Johnson of Johnson Furniture Co. was not there to claim her cash when her name was called. That means the $450 will rollover to the next mixer where we will draw for $500. At that mixer we will draw until we have a winner!
The October Membership Mixer will be held at The Pomegranate & Gruene Outfitters on Thursday, October 19 from 5:30 to 7:30 p.m. Don't miss this chance to meet other Chamber members, network with business and community leaders, and make some new connections.
Click here to view more photos of the mixer >