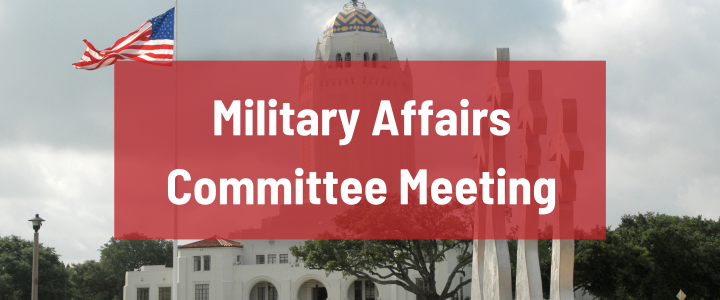 The Military Affairs Committee will meet Wednesday, April 20th at Dos Rios Mexican Grill at 11:30 a.m. to discuss regular updates to the committee as well as the plans for the Airman of the Quarter Reception coming up on Tuesday, May 10. In addition to collecting donations for this quarter's honoree, the committee will enjoy lunch and hear from guest speaker Judge Charles Stephens about the Veterans Treatment Court in Comal County.
Individuals interesting in participating and joining the Chamber's Military Affairs Committee are welcome to do so and can get their ticket to the lunch online using the button below:

The Military Affairs Committee works to enhance relationships between the New Braunfels community and the military, particularly those Airmen stationed at Randolph AFB. Since 1968, the committee has hosted a quarterly reception for an Outstanding Airman from RAFB to demonstrate our appreciation, ongoing commitment, and support to all who serve our nation.