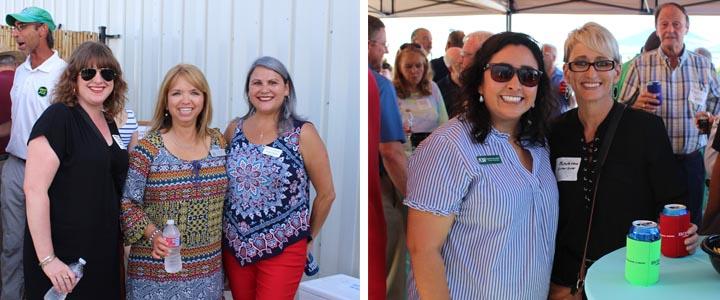 Last week's July Membership Mixer was held at Barrier Reef Pools and co-sponsored by Tri City Distributors, L.P. More than 200 Chamber members were in attendance to enjoy mixing and mingling with other members while eating good food, drinking cold beverages and spending time with great company.
The Mystery Member was Mike Roland of Moody Bank and the 10th person to shake his hand and earn the $10 was Tammy Morales of Floor Coverings International (of New Braunfels). The cash drawing was $250 but Cora Jane Welsch was not there to claim her cash when her name was called. That means the cash will rollover to the next mixer where we'll draw for $300.
The next Membership Mixer will be held on Thursday, August 9 at Old Mill Resort from 5:30 to 7:30 p.m. Don't miss the chance to meet other Chamber members, network with business and community leaders, and make some new connections.