The October Membership Mixer was held Thursday at Gruene Outfitters and co-sponsored by The Pomegranate, The River House, The River House Snack Bar, and Capitol Wright Distributing. More than 250 Chamber members came out to meet other members, mingle with community and business leaders and enjoy delicious food, cold drinks and good company.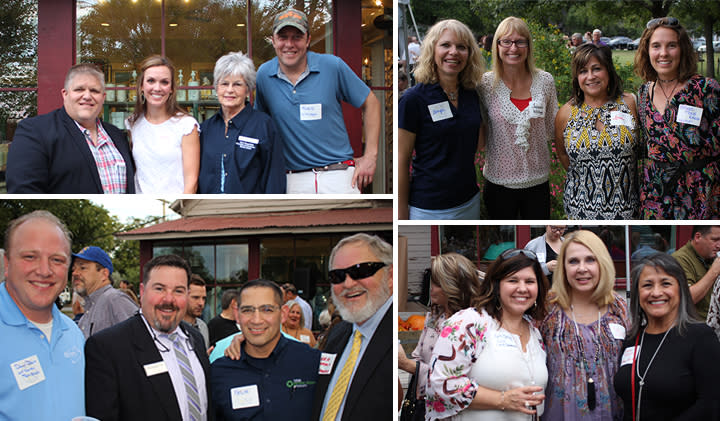 The Mystery Member was Mark Voosen of Amegy Bank and the 10th person to shake his hand and earn the $10 bill was Felix Yruegas, Jr. of Texas Physical Therapy Specialists. The cash drawing was $500 and we were determined to have a winner so we drew names until we got one! After 11 attempts the winning name was pulled. The lucky winner was Tim Souder. Names pulled that were not present and missed out on the $500 included Alfred Aird, Sandra Barber, Penelope Biggadike, Matthew Ethridge, Steve Hager, Sherman Krause, Doreen Schaeffer, Cheryl Sellers, Brad Smith, Tchad Taormina, and Sara Ward
The November Membership Mixer will be held at Wurstfest on Tuesday, November 7 from 5:30 to 7:30 p.m. Invitations were mailed last week and you must present mailed invitation at the gate for entrance. The invitations get you free entry into the grounds and free drink tickets. Don't miss this chance to meet other Chamber members, network with business and community leaders, and make some new connections.