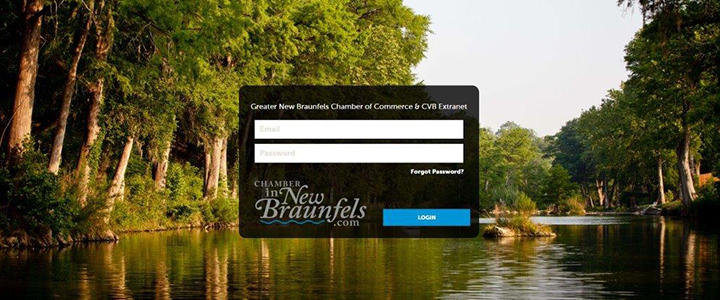 One valuable piece of your Chamber membership is the use of your Member Portal. With the launch of the Chamber's new website this past July, the Member Portal was updated and improved to better service our members.
A couple of the top benefits to using the Member Portal, is the ability to add events to the Community Calendar and post member-to-member messages. These are both great ways to promote your news and events. You'll also be able to update some of your listing information, update social media links and property amenities (if applicable), view and pay invoices, and create coupons.
The new interface is very intuitive and easy to navigate, however, if you need assistance, there are instructions loaded to the dashboard titled "Extranet Instruction Guide" or you can contact the Chamber directly at 830-625-2385 or Jennifer@InNewBraunfels.com.