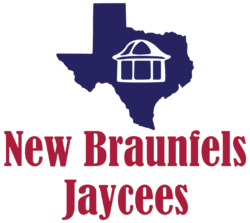 The New Braunfels Jaycees will hold their monthly Leadership Luncheon Tuesday, February 20 at noon at the McKenna Events Center. The program will be provided by Alice Jewell, CEO of the McKenna Foundation and recipient of the Jaycee's 2017 Distinguished Young Leader Award.
The McKenna Foundation's mission is to advance the well-being of the New Braunfels community. Jewell has been with the Foundation since its inception in 2008, and with the McKenna organization since 2006.  Prior to this role, Alice served as the Foundation's Executive Director, Director of McKenna Children's Museum and Director of McKenna Events Center.  She oversees all aspects of the grant development process, as well as the Foundation's strategic planning and community collaborations.
You do not have to be a member to attend. The luncheon is free for Jaycees members, $10 for non-members and lunch will be provided. Payment will be taken at the door. For more information email Jenna@InNewBraunfels.com.
The Jaycees (Junior Chamber) are New Braunfels' young professionals organization. They are made up of aspiring leaders between the ages of 18-40 who are looking to grow their network, become engaged in the community, progress their professional development, and work towards creating a better New Braunfels through volunteering and philanthropic efforts. The Jaycees help prepare their members to become the business and community leaders of New Braunfels' future.