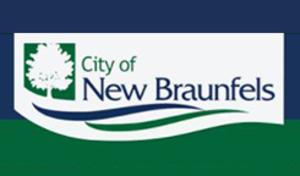 The New Braunfels City Council will hold their regular meeting on Tuesday, May 26 at 6 p.m. in the City Hall Council Chambers, located at 550 Landa Street.

The meeting will begin with a proclamation of the newly awarded 2020 Small Business Persons of the Year, April Ryan and Ashley Landerman, owners of 2tarts Bakery. The meeting will continue with a presentation update on the City's Response to COVID-19, COVID-19 Business Response Survey Results, update on the 2020 Census, among others.

City Council Action Items include the swearing-in of the Mayor-elect, Rusty Brockman as new City Mayor to run a three year term along with the swearing in of two new Councilmembers-elect, Jason E. Hurta and James Blakey for three year terms. The Consent Agenda and Individual Items for consideration include, accepting the gift of a Ford Transit delivery van for use by the public library among other items.
In-person citizens' communications has been temporarily suspended. Citizens may email their comments to citizencomments@nbtexas.org or call 221-4299 and leave a voicemail. Comments will be distributed to the City Council.
Click here to read the full agenda >