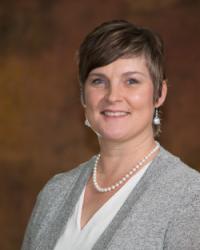 by Natalie Rougeux, 2016 Chair of the Board
I hope everyone enjoys the Cinco de Mayo holiday this week. And, what a perfect time to reflect on our Hispanic heritage here in New Braunfels, together with our Hispanic leaders and business owners. Your Chamber has been doing just that over the last few months as we continue our partnership with, and support of, the Hispanic Business Alliance (HBA).
As many of you may recall, past Chair of the Board Sandy Kibby first announced the Chamber's partnership with the HBA two years ago. The HBA is part of the economic development division of the Chamber and is staffed by the Chamber's president, Michael Meek.
Dr. Carlos Campos served as the inaugural chair of the HBA and continues to serve in that role. Other active members and local leaders include County Commissioner Kevin Webb, immediate past Chair of the Board Joe Castilleja, Municipal Court Judge Rose Zamora, and many more.
The HBA's mission is "to support and encourage Hispanic participation in the New Braunfels business community." The organization's first project was to assist with the City's minority and small business lending program, which was itself a product of the City's economic development strategic plan. That project is ongoing.
This year, the HBA has been actively pursuing new ideas for community and business involvement by our Hispanic population. Most recently, the HBA sponsored a successful and extremely well attended mixer at the Adobe Cafe in February that was sponsored by the Comal County Hispanic Council. The Council has asked to merge with the HBA. That mixer was followed by a planning meeting in March that was led by Commissioner Webb.
The ideas that have been shared through these recent events are, quite simply, exciting. And, the group is continuing that effort through a poll in which members are voting on those ideas.
While planning is ongoing, the HBA is considering such things as community event advertising in Spanish throughout the community, the creation or support of a Hispanic heritage mural or memorial, participation in the City's 175th anniversary, and development of a Hispanic heritage event or festival that will be done in New Braunfels style and be unique to our city.
While the HBA's future endeavors are still in the planning stages (due in large part to the multitude of great ideas recently shared), this group is worth watching. More importantly, if you have any inclination to volunteer and become a part of what the HBA seeks to accomplish, I encourage you to get involved. You can start with attending the HBA's next mixer at McAdoo's on Cinco de Mayo May 5 at 5:00 p.m.
If you get involved and as with all of the Chamber's committees and partnerships, you are sure to learn a lot from our community leaders, make good friends, and become a part of something bigger than yourself. If that's not worth toasting with a margarita (with salt, please), I don't know what is.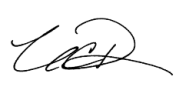 Natalie Rougeux
Greater New Braunfels Chamber of Commerce, Inc.
Chair of the Board