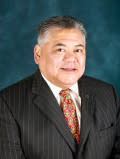 by Joe Castilleja, 2015 Chair of the Board
What separates this country from the rest of the world? Why are we called the land of opportunity? What is the greatest equalizer? The answer to all these questions is education. Education is a value we do not compromise on and one that is deeply rooted in our community. Our New Braunfels founding fathers were the first to tax their citizens and create the first public school in Texas. Not only is our community home to the oldest public school district in the Texas, but we also have one of the largest school districts in the state per square mile.
People with children and those wanting to have children are looking to relocate to a community with career opportunities and excellent schools. This has been a driver for the fantastic growth in New Braunfels. How do we maintain excellence in our schools? Firstly, we must have trust in those who manage our educational environments and those who teach our children. Secondly, our schools must provide a safe environment. Lastly, we must keep up with the dynamics of technology and the demands of growth.
As Chair of the Board for the Greater New Braunfels Chamber of Commerce, I have had the opportunity to meet and work with the superintendents of both New Braunfels I.S.D. and Comal I.S.D. I am a native New Braunfelser, a graduate of New Braunfels High School and I still know many of the educators. My wife is an administrator for Comal I.S.D. and I can say that both school districts have the right leadership in place and educators with whom we can all trust our children's futures. These folks are all about the students and have the highest regard for excellence in academics.
As you know, Comal County is the 9th fastest growing county in the country. With this growth comes more students. Our schools must meet demand while also maintaining classrooms that meet the state standard of 23 students per teacher. Once that capacity is met, new facilities and more faculty are required to keep the classroom manageable for the teacher, giving students an optimal learning environment. As parents, we all want to have peace of mind when we leave our children at school and know that they are doing well and in a safe and secure place.
Whether you are in business, education or entertainment, technology is the key to success and 21st century learning. The students of today learn more in less time than preceding generations thanks to technology. They have the internet, laptops, smart phones and social media, and our educators have embraced these advances to teach the students of today. Our schools must operate as efficiently and effectively as possible. With updated technology, our schools can keep up with the demand and support of the school's infrastructure.
On May 9, 2015, parents, citizens and voters of this community have an opportunity to make a difference in our community. We can continue to expand our educational opportunities in our community by voting in favor of the Comal I.S.D. Bond. This bond meets the demand of growth, safety, and technology without costing the taxpayer. Our community, our students, and our educators deserve it.
Joe Castilleja
Greater New Braunfels Chamber of Commerce, Inc.
Chair of the Board