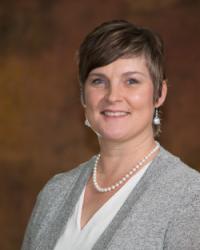 by Natalie Rougeux, 2016 Chair of the Board
March is National Women's History Month, and the theme for 2016 is "Working to Form a More Perfect Union: Honoring Women in Public Service and Government." It was selected to honor "women who have shaped America's history and its future through their public service and government leadership."
With this theme in mind, let us reflect on the women leaders who have shaped the history and future of New Braunfels. They have done so through public service and government leadership, but also through community leadership.
New Braunfels has a long history of women leaders in local government. The first female Commissioner was appointed in January 1955 (Heloise Opryshek). Since the 1970s, women have also served on our City Council, beginning with Margaret Naegelin in 1975 and continuing with Jan Kennady as the first elected at-large Mayor (male or female) in 1996.
Those women were followed by more than a dozen city council women, including former Mayor Gail Pospisil. We have also been blessed with a number of female leaders on the county level, such as our district attorney Jennifer Tharp and two of the current County Commissioners, Jen Crownover and Donna Eccleston.
I do not have the space to name the many other female leaders in local government as well as in our public and private schools. That in itself is a testament to how many women have impacted our community and its success.
As Chair of the Board, I am also in awe of the women who have come before me. Our first female Chair was Roxolin Krueger in 1979, who went on to receive the Besserung Award in 1985 and be inducted into Honors Hall in 1988.
It has been a pleasure to learn from Roxolin and those who followed her: Jean Pfeuffer (1987), Carter Casteel (1995), Sue Hahn (1998), Paula DiFonzo (2001), Susan Granzin (2007), Marian Benson (2009), and Sandy Kibby (2013). Like Roxolin, many of these Chamber leaders went on to receive the Besserung Award and be inducted into Honors Hall. Many also continue to lead our community in other ways while running their own businesses.
Speaking of businesses, what would Gruene be without Mary Jane Nalley, who was inducted into the Honors Hall in 1998 and was the Besserung honoree in 2014? There are too many other female business leaders to list here, but they have undoubtedly had a tremendous impact on our growing community.
And, speaking of Honors Hall, of the 133 honorees, 53 are women. The first female honoree was in 1968, the year the process was created to honor individuals who have made a significant contribution to civic activities.
Finally, the Texas Legislative Conference that is sponsored by your Chamber has an Arrangements Committee Chaired by Paula DiFonzo. In addition to bringing together local and national leaders to focus on key legislative initiatives, the Conference has also honored a number of influential women as Texans of the Year. Such honorees include Laura Bush, Barbara Bush, Lady Bird Johnson, and Kay Bailey Hutchison.
I raise my glass to all of these women and many more, all of whom have dedicated their lives to "Raising the Bar." Many thanks as well to the men who also make our city, county, and Chamber such a success.
This month may honor women, but you are also much appreciated.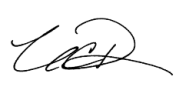 Natalie Rougeux
Greater New Braunfels Chamber of Commerce, Inc.
Chair of the Board