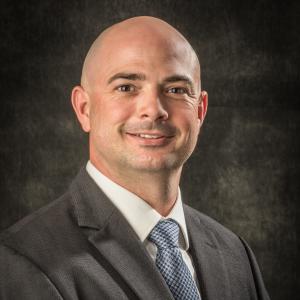 Manufacturing has been an essential part of New Braunfels history since the early days. Comal Springs provided settlers with a steady source of power. The Merriweather Gin was built in 1846 with additional mills and gins erected in the years that followed. Rail lines connecting New Braunfels to San Antonio and Austin in the early 1880s allowed textile factories to ship their products to major markets leading to the construction of local flour mills and processing plants. Evidence of this manufacturing history is present around town with a concentration along both rivers and interesting sites like the bat guano kiln in Landa Park.
 
Manufacturing continues to stimulate the local economy. New Braunfels' Cemex is the largest production quarry in the United States, producing 12 million tons per year and is also the largest cement plant in Texas, producing 2.6 million tons per year via 250 full-time employees. The New Braunfels Lhoist plant can produce 415,000 tons of lime per year, with another 200,000 tons of capacity under construction. This lime goes to steel manufacturers and construction trades in South Texas and Louisiana. 

Manufacturing provides goods for local service businesses to sell and equipment to use. Much of the jerky and other meat snacks sold at the world's largest convenience store, the New Braunfels Buc-ee's, are manufactured at New Braunfels Smokehouse. Detex produces many of the exit devices located on commercial doors that we all use daily, and CGT makes the automotive interior surfaces in many of our vehicles. Schlitterbahn would not be what it is today without the support of the New Braunfels General Store. Many peoples' first introduction to our town could have been through a New Braunfels Smoker purchased anywhere in the country, alongside cold drinks stored in locally made Coleman coolers.

New Braunfels manufacturers play a critical role in local workforce development by partnering with school districts and higher education. Manufacturing does not just employ the workers doing the actual production. Jobs in sales, marketing, research, accounting, and other functions support manufacturing jobs.

The Bureau of Economic Analysis calculates that a dollar's worth of manufacturing sales generates $1.48 in other services and production, which is higher than any other sector. The Economic Policy Institute determined that each manufacturing job creates three other jobs. This is referred to as "the multiplier effect" as manufacturing wages are spent locally but largely come from outside of the community. 

Much of what is manufactured in New Braunfels is bought and shipped outside of New Braunfels, with those dollars flowing back into the community to support full-time workers with good-paying jobs. Manufacturing has played a critical role in the growth and success of New Braunfels, and that continues to this day. Next time you are driving around town, please note the historic landmarks left behind from manufacturers that helped build this town and the facilities of those manufacturers who continue to support the growth of our community today.