The New Braunfels Manufacturers Association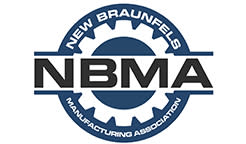 will meet for their monthly lunch meeting on Tuesday, August 20, at 11:45 a.m. in Honors Hall. NBMA members will hear from Armando Guevera from the Texas Commission on Environmental Quality on how their small business department can be of assistance with local businesses and manufacturers in regards to coming into compliance.
The NBMA meets monthly to share best practices, support the private and free enterprise system, and present a strong voice in regards to economic development and political issues. Contact Holly Covington at Holly@InNewBraunfels.com for more information.