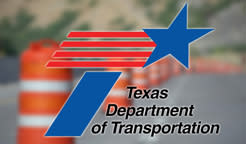 The New Braunfels Manufacturers Association will meet for their monthly lunch meeting on Tuesday, August 15, at 11:45 a.m. in Honors Hall. President Chris Snider, of Texas Tito's, will preside. There will be a short business meeting and opportunity for the members to take action on prospective new member applications and student scholarships.
The program will be presented by TxDOT Public Information Officer Josh Donat and New Braunfels Area Engineer Will Lockett. They will provide detailed information on the TxDOT organization, their roles within TxDOT, how projects are handled from the idea to traffic, and some short and long-term planning happening to possibly solve some of the traffic issues facing New Braunfels and Comal County.
The NBMA meets on the third Tuesday of each month to share best practices, support the private and free enterprise system, and present a strong voice in regards to economic development and political issues. Contact Rusty Brockman at (830) 608-2811 at the Chamber for more information.