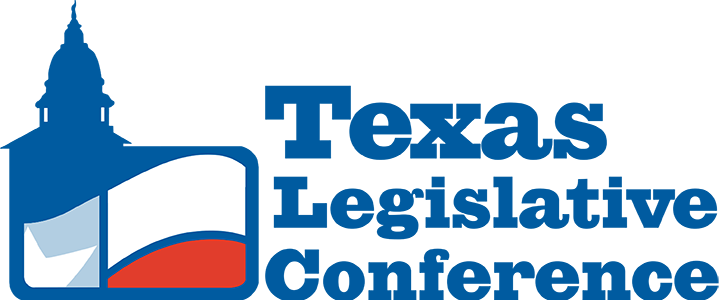 The Chamber's 53rd Texas Legislative Conference is all set for this Thursday and Friday at the New Braunfels Civic Convention Center with a full schedule of influencers and state leaders. The event kicks off Thursday with the Texan of the Year Reception and the Friday conference will focus on the major issues being addressed by the Texas Legislature – property tax and school finance reform. The day will include three panels of elected officials and subject matter experts, a special address by Lieutenant Governor Dan Patrick, and a keynote address by Texas Education Agency Commissioner Mike Morath.
The Thursday evening Texan of the Year Reception will honor former Congressman Lamar Smith and will include a special video introduction by former Speaker of the House and Vice Presidential candidate Paul Ryan. The reception will include a VIP hour, heavy hors d'oeuvres, music, and refreshments, culminating with presentation of the 2019 Texan of the Year Award to Lamar Smith and his acceptance speech.
Friday morning will begin with a welcome by Conference Chair E. Ray Covey and State Rep. John Kuempel will present the Edmund Kuempel Public Service Scholarships to two very deserving local high school seniors. The first panel, Changing Demographics of Texas, will begin at 8:55 a.m. with moderator Ray Perryman and panelists State Rep. Donna Howard, Blue Cross Blue Shield President Dan McCoy, former U.S. Census Bureau Director Steve Murdock, and Dallas Federal Reserve Bank Economist Pia Orrenius.
Co-Founder and Executive Editor of the Texas Tribune Ross Ramsey will lead the second panel: Property Taxes and School Finance with Senator Paul Bettencourt, Senator Kirk Watson, and John Colyandro, Policy Director with the Governor's Office. At 10:45 a.m. Lieutenant Governor Dan Patrick will provide a special address focused on the current legislative session and highlighting the property tax and school finance issues.
The final panel, Transitions in the Legislature, will take place at 11:05 a.m. with Texas Association of Business CEO Jeff Moseley as the moderator and panelists Senator Pete Flores, State Rep. John Turner, former State Rep. Larry Gonzales, and former State Rep. Paul Workman. All three panels and the Lt. Governor's address will be livestreamed to high school classes across Texas to provide the state's youth with an exclusive opportunity to hear directly from our leaders.
Lunch will be provided at noon and feature a keynote address by TEA Commissioner Mike Morath. Appointed by Gov. Greg Abbott, Morath has served as the Commissioner of Education since January 2016. As Commissioner, he heads the TEA, which oversees pre-kindergarten through high school education for more than five million students enrolled in our public schools. During his time at the agency, his work has focused on four priority areas: supporting our teachers and principals; building a strong foundation of reading and math for all students; connecting high school to career and college; and improving our state's low-performing schools. Prior to becoming the state's Education Commissioner, Morath served on the Dallas Independent School District board of trustees for more than four years.
A limited number of individual tickets are still available for the conference for $55 each, including breakfast and lunch. The panels have been approved for 3.0 State Bar of Texas accredited CLE hours. Visit www.TXLegislativeConference.com for more information and to purchase tickets.