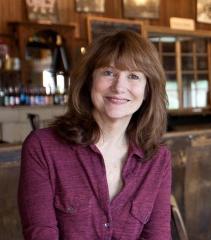 At the April 17 quarterly luncheon of the Greater New Braunfels Economic Development Foundation (EDF), one of the two presentations focused on an updated economic impact study of the local visitor industry.  The data certainly showed that tourism IS economic development!
The analysis was performed by Impact Data Source of Austin, a well-known and respected firm.  Here's a few highlights:
Fiscal Impact of our visitor industry was $706.5 million in 2017, a 32.9% increase from 2013
The visitor industry employs 7,764 people locally and supports another 3,109 workers
The visitor industry contributed $18.8 million in taxes and other revenue to the City of New      Braunfels and $32.6 million total to all local taxing districts
22.5% of total employment locally is from the visitor industry
What residents may not realize is that if it were not for the many iconic tourism destinations in our area, a city of our size would not have anywhere near the number of restaurants, entertainment venues, movie theaters, recreational opportunities or specialty shopping spots that we all have come to enjoy.   What  communities our size or even larger can offer two beautiful rivers, the world's best waterpark, Texas' oldest dancehall, multiple historic districts, a vibrant downtown, several museums, a wildlife ranch, Texas largest cavern, Wurstfest, and on and on?   And what do the above-mentioned icons really mean for residents besides more places to go and enjoy themselves?
I've already mentioned employment overall and that means full and part-time positons for cashiers, attendants, chefs, operations managers, marketing managers, accountants, security officers, food servers, life guards and more.  Then there is the multiplier effect which increases our sales tax collected from the expenditures of visitors and employees in the overall local economy.  Tourism also aids in diversifying our local economy by providing an insurance policy against economic downturns that come around from time to time.  And as mentioned above we all enjoy a higher quality of life with more restaurants, shopping and recreational opportunities in our backyard.  Finally, visitor related  firms are philanthropic, making charitable donations, contributing to scholarships, and thus improving resident's lives.
Our local visitor industry is composed primarily of restaurants, entertainment venues, lodging establishments, attractions, and river related businesses.  Restaurants make up the major share of visitor expenditures with a whopping 56% of total visitor expenditures. Entertainment venues follow at 25% and lodging at 18%.  Restaurants dominant employment in the visitor industry with nearly 72% of the total of 10,873 employed in the industry overall.  Worker earnings in area restaurants make up 61% of the nearly $227 million in visitor related payroll annually. 
The Impact Data Source study also looks at the local economy overall in terms of gross area product, worker earnings, employment, and retail sales. Their study further revealed that  the local industry creates 10% of the gross area product, 15% of worker earnings, 31% of total employment and 20% of local retail sales.
Something that is not as easy to see or understand is the actual fiscal impact to our local governmental entities (city, county, and schools), which is huge - $32.6 million dollars huge!  Nearly half of that is from property taxes on property owned by visitor related businesses, followed by sales taxes from visitors and locals working in that industry, and hotel occupancy taxes.   Mixed beverage taxes, solid waste fund revenue, NBU franchise fee, civic convention rental fees, golf fund, river fund, parks and rec, and permits and licenses add another $18.8 million to our local governmental entities.  That figure was $11.34 million in 2009 and $14.5 million in 2013 so our growth in this industry has been exponential and it is still growing. 
This data clearly indicates that tourism's fiscal impact on our community is substantial and why this fact is not easily recognized.  Simply put, tourism IS economic development and it makes our quality of life better in New Braunfels.  Be sure to take every opportunity to get out there and enjoy all we have to offer!  Willkommen Y'all!
Mary Jane Nalley
Chair, GNBEDF