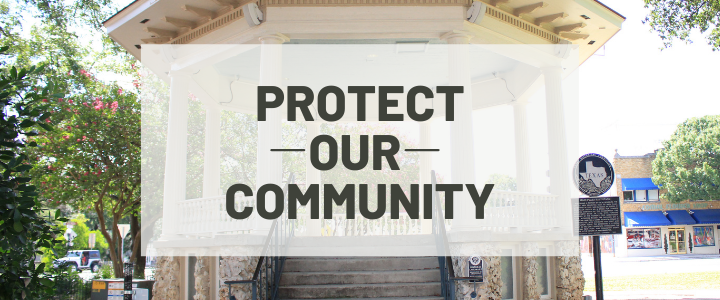 As our community deals with the latest COVID-19 surge, our biggest advocates continue to be those on the frontlines, our healthcare workers. Our local healthcare system is dealing with high demand and staffing shortages, resulting in difficulty providing care to people experiencing a medical emergency – whether COVID-19 or other.
The challenges we are seeing in our local hospitals can also be seen at area businesses, where their employees and families are dealing with the pandemic as a part of the community. Many of our local businesses have been through the trenches, operating on reduced hours and skeleton crews. And their employees are dealing with the effects of the virus.
Wes Studdard, Vice President for the Bluebonnet dealerships and Immediate Past Chair of the Board for the New Braunfels Chamber, has advocated as a local leader since the start of the pandemic. Studdard served as the Chamber's Chair of the Board in 2020 as well as on the Mayor's advisory team, providing a voice and guidance for businesses in the New Braunfels Community. 
Most recently, Studdard partnered with the Comal County Public Health Department to bring a vaccine clinic to the 400 plus employees of Bluebonnet Motors and Bluebonnet Chrysler Dodge.
"When COVID cases picked back up, we realized we needed to do something," said Studdard. "We reached out to Cheryl Fraser and her team at Comal County Public Health to conduct an on-site vaccine clinic for our employees."
With more than 400 employees across two locations, Studdard has seen first-hand the benefit vaccines have made on employees who have been vaccinated versus unvaccinated.
"Our location with the higher vaccination rate has had very few cases comparatively," said Studdard. "We can clearly see the difference in the number of positive tests and the benefit of the vaccine."
"Comal County Public Health is here to serve the community and make sure that everyone has an opportunity to receive a vaccine," said Cheryl Fraser, Public Health Director. "Businesses big and small have been greatly impacted by COVID-19 and we want to do our part to help make the vaccine available and easily accessible to businesses and their employees."