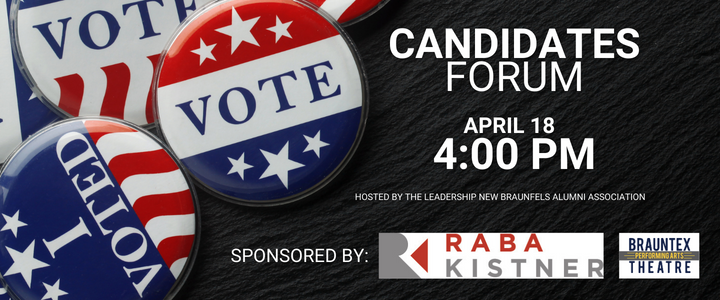 The Leadership New Braunfels Alumni Association will host a Candidates Forum at the Brauntex Theatre on Tuesday, April 18 from 4:00 p.m. to 5:30 p.m. featuring city, Comal ISD, and New Braunfels ISD candidates running in the May election. This is a great opportunity to meet the candidates and learn more about why they are running. Tickets for admission are $10 and can be purchased at the link below.
 For more information on voting in New Braunfels visit www.VoteInNewBraunfels.com.
The Candidates & Issues Forum is sponsored by Raba Kistner, Inc. and hosted in partnership with the Brauntex Theatre.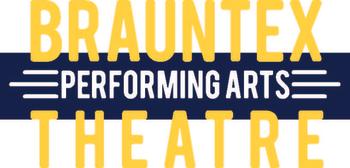 The Leadership New Braunfels Alumni Association is committed to encouraging community involvement and to providing its members with opportunities for networking, personal growth, and professional development. The New Braunfels Chamber and LNB Alumni Association do not support or oppose candidates, but provide opportunities for members to be informed.