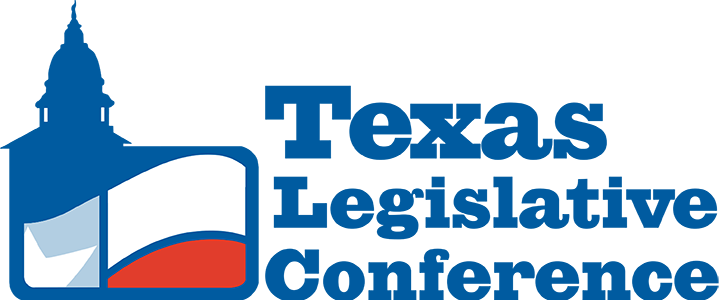 An out-of-this world program has been prepared for the Texas Legislative Conference on March 26-27 in New Braunfels. The 54th installment of this statewide event will kick off Thursday evening with a reception honoring 2020 Texan of the Year Charles Duke and continue Friday with a stellar conference.
Thursday evening will include a VIP reception for major sponsors and invited guests, a social hour with heavy hors d'oeuvres, an introduction by former Congressman Lamar Smith, and presentation of the award and remarks by Duke. The Friday conference includes breakfast, the presentation of the Edmund Kuempel Public Service Scholarships, an opening address by Duke, and four panels with elected officials, subject matter experts, and media pundits. A full agenda is below.
8:50am   PANEL #1 – THE ROLE OF SCIENCE IN OUR ECONOMY
Moderator:     Ray Perryman, Perryman & Assoc.
Panelists:       
Dr. Kirt Costello, NASA, International Space Station Chief Scientist & Research Integration Office Deputy Manager
Wayne Roberts, Cancer Prevention and Research Institute of Texas, CEO
Jon Mogford, Texas A&M University System, Vice Chancellor for Research
Tom Kowalski, Texas Health and Biosciences Institute, CEO
9:50am   PANEL #2 – FUTURE INFRASTRUCTURE SOLUTIONS FOR TEXAS
Moderator:     Vic Boyer, San Antonio Mobility Coalition, Executive Director
Panelists:       
State Senator Kelly Hancock, Senate Transportation Committee Vice Chair
State Representative Ray Lopez
James Bass, Texas Department of Transportation, Executive Director                    
Holly Reed, Texas Central, Managing Director, External Affairs
10:50am   PANEL #3 – CENSUS 2020 IMPACTS ON FUTURE ELECTIONS & FUNDING
Moderator:     Patrick Rose, Corridor Title, Former State Representative
Panelists:       
State Representative Phil King
Matthew Dowd, ABC News, Chief Political Analyst
Ross Ramsey, Texas Tribune, Executive Editor & Co-Founder
Jerome Garza, U.S. Census Bureau                                   
12:00pm   LUNCHEON AND FEATURED PANEL: THE FUTURE OF SPACE EXPLORATION
Moderator:     Gerry Griffin, Flight Director for all Apollo missions, Johnson Space Center Former Director
Panelists:     
Charles Duke, Apollo 16 Lunar Module pilot
Daniel Brandenstein, Former Astronaut and Former Executive Vice President and COO of United Space Alliance
Tom Henricks, Former Astronaut and Former President of Aviation Week
1:00pm   ADJOURN
Tickets are still available at www.TXLegislativeConference.com.