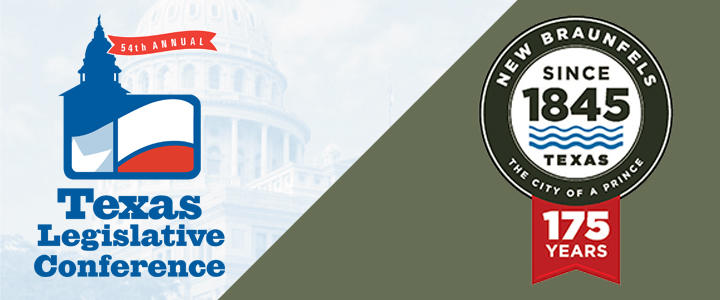 At today's Chamber Board of Directors meeting, the audit of the Convention Tourism Fund (CTF) was presented along with presentations on the Texas Legislative Conference and the 175th Anniversary Celebration. The CTF funds all tourism marketing activities and the audit came back as clean. It was noted that the CTF and Chamber have strong internal controls which leads to low risk audits.
Jenna Vinson, Vice President of Advocacy & Outreach, gave a review of the upcoming 54th Annual Texas Legislative Conference which will be held in the New Braunfels Civic Convention Center on March 26-27, 2020. The Thursday evening reception will honor 2020 Texan of the Year Charles Duke. The half-day conference on Friday will include three panels: The Role of Science in our Economy, Future Infrastructure Solutions for Texas, and Census 2020: The Impact on Future Elections & Funding. The luncheon presentation will be a very special Featured Panel: The Future of Space Exploration, with three Astronauts and the former Flight Director for all Apollo missions. For more information and to purchase tickets visit www.TXLegislativeConference.com.
Allison Humphries, Events Chair with the 175th Commission gave an update on the events and activities celebrating the City's 175th Anniversary. In the last two years alone, the Commission has held more than 400 meetings. She reviewed the logo design, branded merchandise, new street signs with the Since 1845 logo, coffee table book, official poster, and the two kick-off events, the Edelweiss Ball and the Simultoast. March will be a busy month for the Commission since the founding of New Braunfels took place on March 21. During the month there will be a Community Breakfast where the contents of the 125th Anniversary time capsule will be unveiled, a Founders Day Parade, Founders Gala with fireworks, a Community Wide Blessing, and more. For more information and all of the events, visit www.Since1845.com.