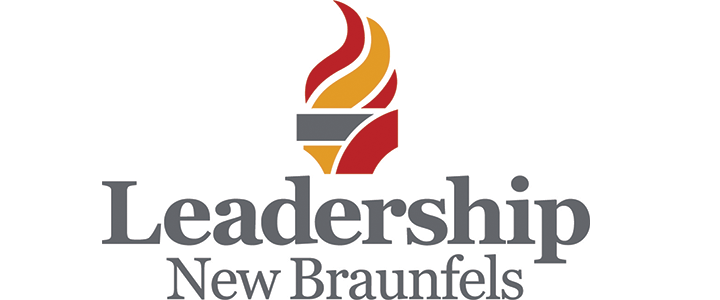 The Leadership New Braunfels class of 2021 has been selected and approved with 18 business representatives making the roster. The 2021 class marks the 29th group of business and civic leaders to go through the program, which boasts an alumni association of more than 700.
Leadership New Braunfels strives to develop individuals to serve in leadership roles in their business careers and civic endeavors. Throughout the program, participants will have the opportunity to meet New Braunfels and Comal County leaders, build their leadership skills, and develop valuable relationships with their classmates.
The program consists of a series of one-day sessions, beginning in October, covering topics such as government, economic development, education, social needs, and other key segments of the community. Also, in October the class will participate in a Leaders Orientation and a two-day retreat. In addition to attending the class days, participants will form teams to research a current economic or societal issue affecting New Braunfels and produce a research paper detailing the topic.
Participation in the program requires a serious time commitment and participants are expected to adhere to a strict attendance policy. Upon meeting attendance and participation requirements, the class members will participate in a graduation ceremony in May 2021 and become members of the Leadership New Braunfels Alumni Association.
Leadership New Braunfels 2021 Class Roster:
Kurt Andersen – Lockheed Martin (Retired)
Robin Britton – New Braunfels Utilities
Cordell Bunch – Frost Bank
John Coker – USAA
Steve Cornelius – United States Army (Retired)
Britney Cross – Comal Independent School District
Laurel Davies – Greater New Braunfels Chamber of Commerce
Matt Gandrud – Matt Gandrud, State Farm Insurance
Peter James – Law Office of Roy Neal Linnartz, PLLC
Amy Jimenez – Raba Kistner, Inc.
Maityn Kraft – The Allen Farmhouse
Rose Latham – Bascon Crahan, PLLC
Gina Littrell – New Braunfels Regional Rehabilitation Hospital
Jordan Matney – City of New Braunfels
Daniel Oldani – FUQAY, Inc.
Tiffany Quiring – River City Advocacy & Counseling Center
Christine Seidel – Seidel Properties
Nora Smith – Comal County Juvenile Probation