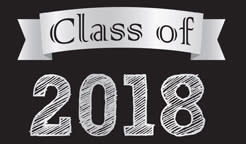 On Friday the New Braunfels Chamber announced that the Leadership New Braunfels class of 2018 had been selected and approved with 30 business representatives making the roster. The 2018 class marks the 26th group of business and civic leaders to go through the program, which boasts an alumni association of more than 600.
Leadership New Braunfels strives to develop individuals to serve in leadership roles in their business careers and civic endeavors. Throughout the program, participants will have the opportunity to meet New Braunfels and Comal County leaders, build their leadership skills, and develop valuable relationships with their classmates.
The program consists of a series of one-day sessions, beginning in October, covering topics such as government, economic development, education, social needs, and other key segments of the community. Also in October, the class will participate in a Community Leaders Reception and a two-day, overnight retreat. In addition to attending the class days, participants will form teams to research a current economic or societal issue affecting New Braunfels and produce a research paper detailing the topic.
Participation in the program requires a serious time commitment and participants are expected to adhere to a strict attendance policy. Upon meeting attendance and participation requirements, the class members will participate in a graduation ceremony in May 2018 and become members of the Leadership New Braunfels Alumni Association.
Leadership New Braunfels 2018 Class Roster:
Michael Agnese – Schlitterbahn Waterparks and Resorts
Kelsey Ball – Greater New Braunfels Chamber of Commerce
Jennifer Cain – City of New Braunfels
April Carley – SVN / Norris Commercial Group, LLC.
Alyssa Coker – Comal Independent School District
Ryan Day – D.R. Horton
Vanessa Dean – Miller & Miller Insurance
Clarisa DeSanto – Dry Comal Creek Vineyards & Winery
Keith Domke – The Herald-Zeitung
Ami Feller Dike – Feller Roofing of New Braunfels
Grady Frank – SpawGlass Contractors, Inc.
Jose Guillen – Central Texas Dispute Resolution Center
Graham Hauptman – Guadalupe Valley Electric Cooperative
Holly Hayes – Wells Fargo Bank
Gary Heatherly – New Braunfels Christian Academy
Norma Herrera – City of New Braunfels Municipal Court
Janice Jessen – New Braunfels Utilities
Casey Kalenkosky – Casey Development
Lynette Kitchen – Reliance Residential Realty
Shane Klar – Moeller & Associates
Dawn Koehler – Communities in Schools of South Central Texas
Jenni Lord – Chosen
Kendra Miller – HMT Engineering & Surveying
Gerardo Ortiz – Lonestar 24 Hour ER
Chris Owen – Amegy Bank
Chris Sitton – Hope Hospice
Matt Smith – First Commercial Bank
John Trevilion – Fuquay, Inc.
Kathryn Walters – New Braunfels Presbyterian Church
Ashley Woodward – Resolute Health Hospital