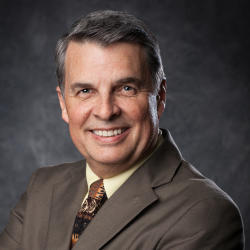 In 2019 the New Braunfels Chamber of Commerce is celebrating 100 years. Over these past 100 years the official name has evolved, but the mission has remained the same and that is to promote a better economy and a better city. Each Sunday in the Herald-Zeitung we are featuring space dedicated to "This Week in Chamber History". This is the eleventh month for a review of the previous four featured accomplishments.
November 1933 was the year of the formation of a Junior Chamber of Commerce (Jaycees) was reported to the Chamber's Board of Directors from E.P. Nowotny. Nowotny and his associates of that age demographic were ready to provide leadership in the community and the Chamber elders evidently embraced their efforts. Would we have Landa Park if they had not? Today, some 86 years later, the Jaycees are going strong with the support of the Chamber. Leadership development programs would later be enhanced with a formal Leadership New Braunfels program, now in its 28th year.
15 years later in November 1948 the Chamber passed a resolution requesting the city commission (now council) make traffic around the Plaza one-way instead of two-way traffic. Think navigating the "Circle" is tricky now? Imagine what it was like in the 1930's, 40's and into the 50's when it was two-way! The Chamber also pressed for two more "qualified traffic policemen" to "adequately supervise all parking via auto, bike, and pedestrian traffic." Sound familiar? That was 71 years ago. History does repeat itself often.
In November 1968 the Chamber held its first Airman of the Quarter reception. That program survives and thrives to this day, 51 years and counting. In fact, this is the only military recognition program to survive the joint base initiatives that consolidated other such programs in San Antonio. More than 250 airmen have been honored since 1968, showing the world that New Braunfels supports all who serve our nation. These receptions and presentations always are a highlight for me, being from a military family. Go, Air Force!
Then in November 1972 the Chamber sponsored the first Heritage Exhibit in the one-year-old civic center. The exhibit coincided with Wurstfest and provided visitors and residents as well as our local school children the opportunity to learn about the heritage of the community.  In 1984, the Chamber formed the Heritage Society and transferred the operation of the Heritage Exhibit to the new organization, which would also be managing the Museum of Texas Handmade Furniture through the Braunfels Foundation Trust. The Trust was also formed by the Chamber in 1974.
From recognizing the benefits of next generation leadership development to mobility improvements, to military appreciation, and heritage importance, the dates and faces may have changed over the last 100 years, but the focus has not as pointed out over the last four weeks in the recent "This Week in Chamber History" remembrances.
Success Flows Here!
Michael Meek
President/CEO