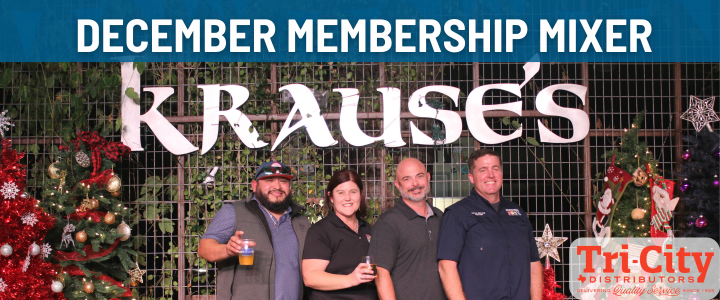 The final New Braunfels Chamber of Commerce Membership Mixer of 2022 was held at Krause's Cafe on December 7th, and saw an attendance of approximately 300 members and guests.
In addition to Krause's Cafe, LLC., the mixer was also sponsored by Tri-City Distributors, LP.
The mystery member was revealed to be Comal County Commissioner Scott Haag, and the 10th person to shake their hand and win $10 was Curt Wiedenfeld!
Not present to win the $150 Cash prize drawing was Dustin Patrick of Nothing Bundt Cakes.
We'd like to thank our membership for an amazing attendance at our last membership mixer of the year!
The first Chamber Membership Mixer of 2023 will take place at Fiddler's Event Center on February 23rd, 2023. Keep an eye on our Mixers and Networking page, where the official 2023 Mixer list will soon be posted.