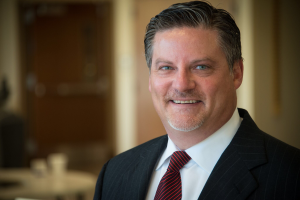 Now five months into the COVID-19 pandemic, it is clear that the weaker the global economy is, the more important local actions become. Our economic development foundation is proud of the many efforts and initiatives underway by the public and private sectors to helping keep businesses going and employing our fellow citizens.
Over these past 150 days, we have witnessed an evolution of action that I think our children and grandchildren will look back on and hopefully say, "Job well done." One thing for sure; it won't be for lack of trying! Local economic recovery has come in many forms, from small business grants, to buy local campaigns, to helping businesses navigate a multitude of new federal programs, to adding business counselors at the local small business development center, and more. 
Some industry sectors in our city have done well while others have suffered and continue to suffer. A  tale of multiple cities, with real estate and construction up and hospitality down. Grocery up, retail down. Sporting goods sales like bicycles up, clothing stores sales down. A one-size recovery plan definitely does not fit all. Our Foundation, the Chamber of Commerce, Convention and Visitors Bureau, City, NBEDC, County, NBU, and school districts cooperate daily to coordinate efforts. 
Another sector doing well that will lead the recovery is primary employer growth. For example, our Chamber staff tells us that of four dozen prospective new companies that are considering locating to somewhere in Texas, most are manufacturers and most of those are foreign-based. Having shovel-ready sites and or industrial and commercial buildings is a "must" for success. The recent announcement of a Tesla truck manufacturing plant in nearby southeast Austin will also create suppliers to that plant that will locate throughout the area, like New Braunfels.
Three other developments will help restart our economy. Veramendi Development Co. is going strong off Loop 337. Lots are being delivered to quality home builders and completed homes are selling quickly. Ground was broken for their second dam that will also protect a large portion of New Braunfels as well. Miles and miles of hike and bike trails are coming as well as over 450 acres of parkland. Commercial development will follow the rooftops and ASA Properties CEO Peter James presented an update at a virtual meeting of the Foundation back on July 14. 
PNC Bank is hiring now for their new operations center off Common Street in Parkview Plaza and United Career Centers is remodeling the former New Braunfels Herald-Zeitung building on Landa Street. Those two entities together will provide nearly 600 new jobs for the community. In a recession…..during a pandemic. 
Add to all this private sector activity is what's occurring with our city as a result of the successful 2019 bond election and over $500 million in capital projects by NBU.  Millions of dollars are being invested in city capital improvements with streets, a new police station, and two new fire stations, a library at Westside Community Center, and a coming sports park. City Manager Robert Camareno will be our Oct. 20 guest presenter at the Foundation's quarterly meeting. Our previous two have been virtual.  Virtual or in-person, we'll continue working to keep business alive. 
Tim Zipp
Chairman, Greater New Braunfels Economic Development Corporation
CLICK HERE to learn more about the GNBEDF.