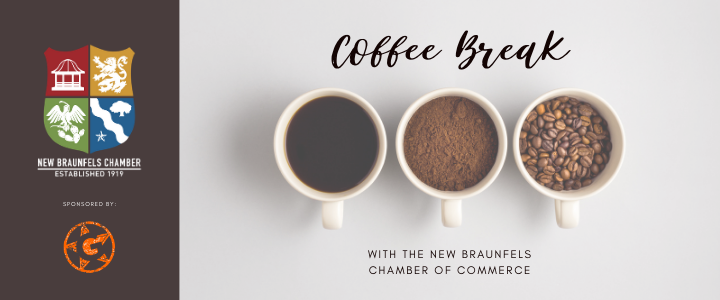 On Thursday, March 18 at 10:00 a.m. the live streamed Coffee Break with the Chamber will feature potato pancake gurus Kathy Meurin, Fred Willard, and Justin Meadows who will be giving a demonstration on how to make the German food staple. Coffee Break will be hosted by 2021 Chair of the Board and president of AMMO, Nathan Manlove.
The live webinar will provide members with valuable tools and information on how leaders in the local New Braunfels community are continuously pressing through and keeping our citizens safe.
All Chamber members have been emailed meeting details for this event. Thank you to our March Coffee Break Sponsor On the Grind. Contact Phyllis Foerster at Phyllis@InNewBraunfels.com for additional sponsorship opportunities.