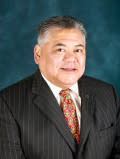 by Joe Castilleja, 2015 Chair of the Board
Over the years, New Braunfels has become a destination for out-of-town visitors and residents.  Development in tourism and the growth of our population has shaped the New Braunfels of today.  Both visitors and locals enjoy the many venues of entertainment New Braunfels has to offer, and I promise you will not find another town this size that has such a wide selection of activities.  As my good friend Larry Hammonds says, "We pack a big punch for a small town".  There are so many choices to pick from; however, I've selected my ten favorite things to do in this city. So, in the vein of David Letterman, my "Joe Knows Top Ten list" is below:
Number 10 – Enjoy baked goods from the oldest bakery in Texas, Naegelin's Bakery
Number 9 – Dine downtown, enjoy our many local favorites, and visit the Farmers Market, which was voted one of America's Favorite Farmers Markets in 2011
Number 8 – Go down under and see what's below New Braunfels at Natural Bridge Caverns, the largest caverns in Texas
Number 7 – Attend the number one waterpark in the country for 17 years straight, Schlitterbahn – "the hottest coolest time in Texas"
Number 6 – Do rapid transit via rafting down the emerald Guadalupe River
Number 5 – Float the shortest spring fed river in the world, the crystal clear Comal River
Number 4 – Play 18 holes at our the newly renovated Landa Park Golf Course at the Comal Springs with my brother (Cesar) and good friends
Number 3 – Dance at the oldest dance hall in Texas and listen to the best in Americana Music in the country at Gruene Hall.  It was also noted as one of the top ten sexiest bars in the world by Rolling Stone magazine.
Number 2 – Enjoy the finest in Alpine and Bavarian music, along with great food and drink at Wurstfest
Number 1 – Do all these and many more with family and friends!
Though this list gives you 10 ideas, I believe there actually more like 101 fun things to do in New Braunfels. I am a native New Braunfelser and still have not participated in all of the exciting events here in our community.  We are so blessed to be surrounded not only by fantastic attractions, but also by natural beauty. As our town continues to grow, I am confident we will continue to have all of these attractions and more in our backyard.
Some people come and play, others come and stay, and many of us have stayed for generations.  What makes New Braunfels a great place to live, work and play?  It's the people of this community. The people in this town are the most caring and giving group you will ever find and their civic contributions are endless.  I am so proud of our rich heritage and traditions and how they have preserved and promoted to our many visitors.  Enjoy our community, be responsible, and please leave it better then you found it.
Joe Castilleja
Greater New Braunfels Chamber of Commerce, Inc.
Chair of the Board