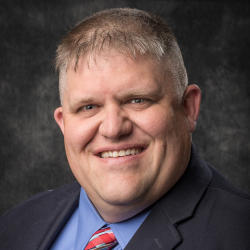 By Brandon Dietert
2017 Chair of the Board
Downtown on the Rise
New Braunfels has been a busy place the last couple of weeks as we celebrated the independence of our country and welcomed scores of visitors to our town to enjoy time with their friends and family. Celebrating the 4th of July is something New Braunfels does very well with the downtown Sophienburg Museum parade and the wonderful fireworks display over Landa Park. The 4th of July brings families together to celebrate what makes our country great…traditions, pomp and reverence for our past and future.
Participating in our downtown events such as our 4th of July parade brings scores of people to our historic downtown, both residents and visitors, to enjoy New Braunfels. With the growth of our community…the City of New Braunfels, Comal County, the Chamber of Commerce and many other organizations have worked hard to make and facilitate improvements to our downtown. From the restoration of our beautiful Courthouse, the remodeling and expansion of the Civic and Convention Center, the current downtown sidewalk improvement project, the remodeling and improvements to the Courthouse Annex and Landa Building that are about to start and the opening of the new Downtown Public Restrooms, there have been many things to get excited about in downtown.
There has also been a significant increase in private investment in the downtown over the last few years…from the just opened Downtown Social to Krause's Café and many others. Private investment in our downtown district is at an all-time high. This just doesn't happen by accident! We as a community have helped create an environment where these investments are attractive to these types of businesses.
Over the last few years the City of New Braunfels has been working on a project that would be a real game changer to the economy of downtown…the South Castell Project. This project really started back almost eight years ago when several citizen-led development strategies were conceived that called for an expanded Civic Center, downtown hotel and expanded downtown parking.
The project was facilitated by the City of New Braunfels having the foresight to invest in a building that had been vacant for many years, the old Albertson's Grocery building, and remodel and consolidate most city services into one building. This allowed two things to happen: improve a building not in use and improve city services for our growing city and to allow for the future development of the old City Hall Property. The next step was our 4B Board (New Braunfels Industrial Development Corporation) having the fortitude to purchase the old Chase Bank Drive-Thru to add to the future development's footprint. The final cog in the development block will be the City negotiating with the Union Pacific Railroad to abandon their downtown location for a much larger location south of New Braunfels.
This will create a more than 10 acre block of land in our downtown to be able to masterplan with a developer and the City of New Braunfels to make our Civic Center area the envy of all cities our size in Texas and even the United States. New Braunfels is already a huge draw for smaller groups from our area to come here and use our Civic Center but when we can add more exhibition floorspace and an attached hotel…this will take us to the next level! Also when we can add that most of our downtown restaurants, bars and attractions are within walking distance, it will be a game changer.
This development will also add much needed downtown housing to the district and include the opportunities to add even more quality businesses to our downtown. The project also allows for the City of New Braunfels to have skin in the game with the development of this large opportunity while maximizing the benefits for downtown.
This project masterplan has been worked on by many City staffers, Council, the NBIDC and many citizens for several years now and your input can still be heard. On July 17th at 5:30 p.m. in City Hall there will be a combined City Council/NBIDC workshop on the South Castell Project. Please attend and hear about this amazing project and the many things it will bring to New Braunfels.