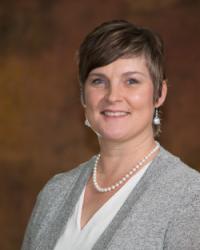 by Natalie Rougeux, 2016 Chair of the Board
Happy 4th of July! I hope everyone enjoys family, fun, and our local attractions. Who doesn't love a parade? Or, fireworks at Landa or Fischer Park? I recommend both as a great way to relax after fun in the sun (and water).
As everyone knows, our Declaration of Independence was based upon the following "self-evident truths": "That all men are created equal; that they are endowed by their Creator with certain unalienable rights; that among these are life, liberty, and the pursuit of happiness."
In New Braunfels, we embody these values every day through our acceptance of people from all walks of life into our community; our open appreciation for all of the Lord's blessings on this great city; our active appreciation of those who protect our liberty; and our energetic pursuit of happiness.
But, the success of our community comes with the efforts of many. One recent example of successful collaboration in our community was the grand opening of our new HEB Plus. Notable, HEB has sponsored our local fireworks display for decades.
The new HEB Plus seemed to go up overnight. In fact, it was a 12-year project that started when HEB purchased the land on which it now sits in 2004 and was completed only because of a successful partnership with our state government, city and county government, and the New Braunfels Industrial Development Corporation (4B Board).
Following the land purchase, a tax increment reinvestment zone (TIRZ) was established for Creekside, which required the development of additional drainage and the construction of FM 306 from I-35 to FM 1101. I-35 was then widened, and in 2009 HEB paid for drainage structures to be placed under the freeway.
As the FM 306 project continued throughout 2011 and 2012, TxDOT contributed $12M and the 4B Board contributed $3M. In March 2012, work began to build two overpasses on FM 306 and widen it to four lanes. With additional help from the 4B Board, a new traffic signal at FM 306 and Longhorn Drive also became a reality.
In the fall of 2014, TxDOT approved the commencement of a $5 million dollar project to reconfigure the FM 306 entrance and exit ramps in an effort to reduce the congestion at the FM 306 intersection, which also paved the way (quite literally) for easier access to the new HEB Plus.
In April 2015, Commissioner Kevin Webb announced that the Alamo Area Metropolitan Planning Organization (MPO) had voted to move up the FM 306 road-widening project's start date from 2018 to 2015. In August of that same year, New Braunfels City Council voted in favor of additional measures that would help get construction of the new HEB underway. And then, seemingly overnight, HEB opened its new store last month.
The HEB Plus project showed a commitment to make the place better than when they found it. For example, the new store is providing flood relief for more than 600 acres in the FM 306 area, which was negatively impacted during heavy rain events for many years. The new drainage structures in place at the HEB site and installed under I-35 make this area of New Braunfels more safe and livable than before.
My final interesting tidbit on this collaborative project: More than 2,600 people applied to work at the new HEB Plus, of which 350 were hired. How's that for showing what people think about the desirability of living, working and playing in New Braunfels? That's worth celebrating.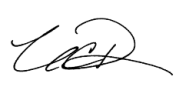 Natalie Rougeux
Greater New Braunfels Chamber of Commerce, Inc.
Chair of the Board