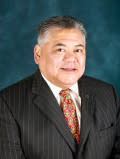 by Joe Castilleja, 2015 Chair of the Board
Happy Birthday America! I hope and pray that you all had a safe and fun Fourth of July holiday filled with good food and fellowship with family and friends. The first official Fourth of July celebration in New Braunfels was in 1846 and this was the single most significant celebration in early New Braunfels. Today our community continues to use its small town charm and traditions to celebrate these national holidays that resonant more with Americana. These are more than just celebrations; they are a way of life that have been preserved and promoted by the many for the betterment of New Braunfels. As a native New Braunfelser, I grew up participating, learning and sharing in all these wonderful traditions.
There is nothing more American than celebrating the 4th of July with a backyard BBQ with family and friends. However, in New Braunfels we start our day with a good old fashion parade thanks to the efforts of the Sophienburg Museum volunteers who have been organizing this event for the past 37 years. As a family, we go to the Plaza, get our pastries from Naeglin's Bakery, and find our favorite spot to watch family members, friends and visitors participate in this unique and time-honored parade. We end it by singing patriot songs led by Dr. Bill Reeves and followed by the ringing of the bells from the courthouse. If you miss this parade or can't get enough parade-watching, the residents of Lake Dunlap have a fun a boat parade as well. Our day is not complete without a grand display of fireworks at Landa Park, thanks to our city's Parks Department.
Another great tradition is our Comal County Fair. It is one of the oldest county fairs in the state and boasts to be the largest in the state. The first official fair was held in November of 1884. The purpose of the Comal County Fair is to hold agricultural fairs, encourage agricultural pursuits, and promote other benevolent, civic, educational, agricultural and horticultural purposes. No county fair can be held without a parade, and this parade is the pride of the community. As Danny Scheel once said, "You are either in the parade or watching it."
As you all know, we are all about sausage here in New Braunfels. Which leads me to Wurstfest, in 1961 the festival was a one-day affair called "Sausage Festival" …later "Wurst Week" … and finally "Wurstfest," a ten- day salute to sausage. Wurstfest is a non-profit corporation designed to promote local commerce, especially through tourism and preserve the community's heritage.
Not only are our citizens (native, long-time residents and newcomers) keeping up and embracing these traditions and celebrations, but visitors are making New Braunfels part of their traditions. Though much has changed since 1846, today we have over 23 festivals and/or community events throughout the year that we celebrate.
New Braunfels, it's a family tradition.
Joe Castilleja
Greater New Braunfels Chamber of Commerce, Inc.
Chair of the Board