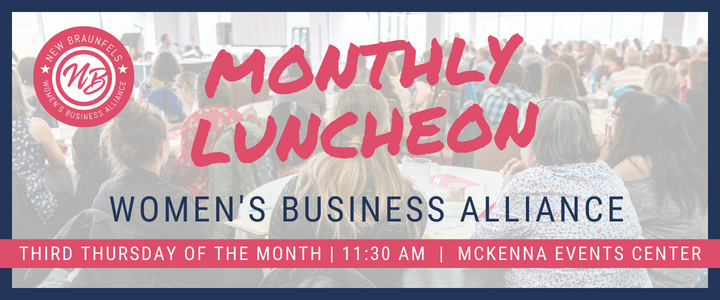 You're invited to our next luncheon on Thursday, September 21! Don't miss the chance to connect with inspiring women in business and hear from our incredible guest speaker, Kelly Beck! It's your time to take a break from the office, feel good, and network with like-minded ladies!
Date: September 21
Time: 11:30 AM - 1:00 PM
Venue: McKenna Events Center
Guest Speaker: Kelly Beck, Owner of The Village: A Yoga and Movement Studio
Tickets: $20 (Includes admission, lunch, and raffle entry)
See you there!