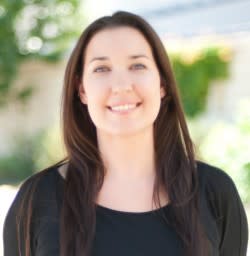 Jennifer Watson Russell is the Membership Services Coordinator for the Greater New Braunfels Chamber of Commerce. Her position is responsible for membership changes, as well as scheduling the ribbon cuttings for new and current members. Part of her job is assisting the Vice President of Membership with any and all of our services which includes membership recruitment & retention, the Blue Coat Ambassador Program, Annual Banquet, Operation Thank You, Chamber Leader's Picnic, New Member Orientations & Receptions, Directory relations and much more.
Jennifer attended Texas State University and is a 3rd generation resident of New Braunfels. Prior to working for the Chamber, she worked in the health care industry including positions as a chiropractic assistant/rehab specialist, certified massage therapist and a health food sales assistant here in New Braunfels.
In July 2015, Jennifer became a first time mom and has been enjoying her new life raising a sweet boy with her husband David.
Fun Facts
What is your favorite flavor of ice cream? Cookies & Cream
If you could time travel, what time period would you visit first? The Golden Age of Queen Elizabeth (1558-1603). Next stop, tickets to a gladiator battle in the 1st century.
Who is your all-time favorite musician or band? Eric Clapton