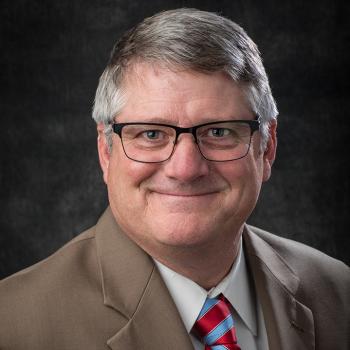 Central Texas Technology Center (CTTC) Manager/Director Chester Jenke has accepted the position of Vice President of Economic Development for the Greater New Braunfels Chamber of Commerce, Inc. Jenke has been with the local workforce and education facility since November 2008 and is credited with much of the CTTC's success to date.
Prior to his tenure with Alamo Colleges and the CTTC, Jenke served in the United States Air Force from 1993 to 2008, primarily associated with the C-5 aircraft in depot production as a supervisor, a flight engineer instructor, combat crew training instructor, and as a flight training unit flight engineer instructor. He holds a degree in business administration, his Masters of Education, and is scheduled to complete his Doctorate in Higher Education Leadership later this year.
According to Chamber President Michael Meek, "In Chester, the selection committee found the candidate we were hoping to find to take on this role so ably handled by Rusty Brockman for over 16 years. He has great relationship skills, is a team player, a leader, very creative, a heart for service, and while at the CTTC worked closely with local leaders on many economic development projects, learning the process along the way."
Jenke adds, "I was very honored to be asked to apply for this important community role. My goal in 2008 when I joined Alamo Colleges was to get the CTTC running on all cylinders, and I think that has been accomplished. Having this opportunity to work at the Chamber of Commerce with so many community partners is something I look forward to. And, getting to learn the position with Rusty and Michael is really special."
Jenke will begin his new role February 19 while assisting the CTTC to find their new manager until March 2. Brockman retires from full-time Chamber employment March 15. He will continue through the end of the year on a contract basis handling the workforce initiative known as NB/STEAM.