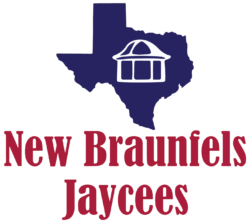 The New Braunfels Jaycees will hold their monthly Leadership Luncheon Tuesday, April 24 at noon at the McKenna Events Center. The program will be a Comal County update provided by County Judge Sherman Krause.
Comal County is the second fastest growing county in the nation with a population of more than 140,000. As the County Judge, Krause presides over a five-member Commissioners Court which has budgetary and administrative authority over county government operations. Each year, the Commissioners Court adopts the county tax rate and the county budget and has the authority enact county-wide policies, and to the extent provided by law, to enact legislation in the form of court orders.
You do not have to be a member to attend. The luncheon is free for Jaycees members, $10 for non-members and lunch will be provided. Payment will be taken at the door. For more information email Jenna@InNewBraunfels.com.
The Jaycees are New Braunfels' young professionals organization offering networking, volunteer, leadership development, community engagement, philanthropy, and professional development opportunities to our community's next generation of leaders.