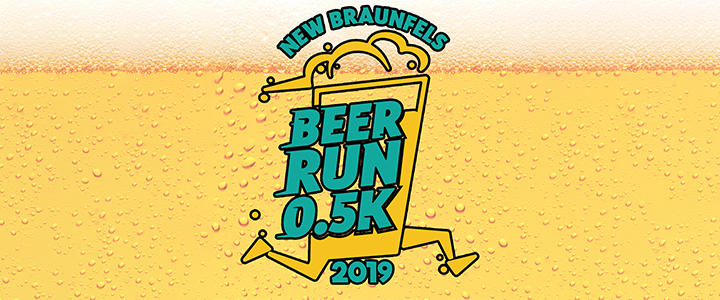 The Jaycees' 4th Annual New Braunfels Beer Run 0.5K is scheduled for Saturday, March 23 at Freiheit Village from 11:00 a.m. to 3:00 p.m. That's not a typo – it's not a 5K but a 0.5K, or approximately 550 yards. And it is a beer run so participants will be racing with a pint of beer provided by the Faust Brewery.
The event will benefit the New Braunfels Angels and highlight the businesses in the Freiheit Village area. Runners will race to finish the course in the fastest time without spilling too much of their drink. If your beer dips past the spill line then you're disqualified. Heat winners will be entered into the championship heat for their chance to win coveted prizes.
There is plenty of fun for those that are merely interested in finishing and not trying to lead the pack. There will be a kid's race and Kidzone, live entertainment, prizes, yard games, food, drinks, and more. Tickets are currently on an Early Bird discount and will increase in price on March 1. Learn more and get your tickets at www.NBBeerRun.com.