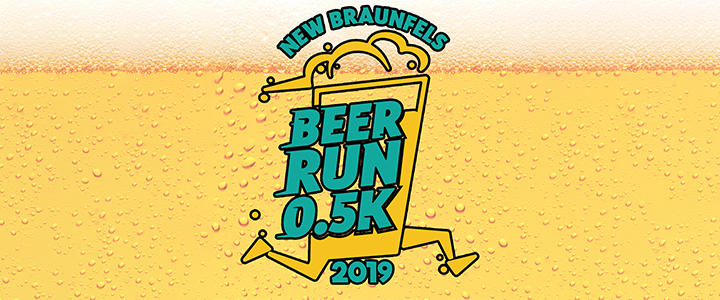 Can you run a 0.5K with a pint of beer in your hand? Come find out at the Jaycees 4th Annual New Braunfels Beer Run 0.5K benefitting the New Braunfels Angels on Saturday, March 23 from 11:00 a.m. to 3:00 p.m. at Freiheit Village.
This event is family friendly and will include a KidZone, kids race, games, prizes, live entertainment, raffles, food, drinks and more. Runners will race a 0.5K course, which is about 550 yards, with a beer in their hand but can't spill past the spill line or they'll be disqualified. If they finish their heat with one of the fastest times, they'll earn their place in the Championship Heat and race again for their chance to win some great prizes.
The kids race will be a shorter route and winners will compete for prizes. All kids will receive a medal and swag bag and all adult runners will also receive a swag bag. Tickets are still available and will be sold at the door, but the price does increase on the day of. More information and tickets is available at www.NBBeerRun.com.