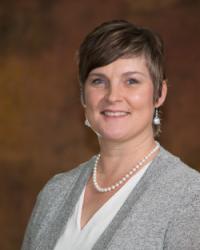 by Natalie Rougeux, 2016 Chair of the Board
Happy New Year! For those who don't know me, I am the 2016 Chair of the Board for the Greater New Braunfels Chamber of Commerce. My friends call me "Nat," and I look forward to the many new friends I will make this year.
The Chamber's theme for this year is Raising the Bar. As an attorney, this theme holds personal meaning for me. However, I chose it for the Chamber because I believe that we should not only celebrate the many successes of our Chamber and community, but also resist complacency while addressing the challenges we continue to face as a quickly growing community.
I am excited to work with the Chamber's 2016 Board of Directors, which has already raised the bar by further refining the Chamber's 2015-2018 Strategic Plan, through which we will strive to achieve even greater successes in the Chamber's four priority areas: Strengthen the Local Economy, Be the Voice of Business, Advance Community Excellence, and Provide Value to Members. I'll tell you more about these committed community leaders next month.
First, however, I wanted to more fully introduce myself.
My family and I ended our tour of duty in Vilnius, Lithuania and moved to New Braunfels in 1998. Having left the small and tightknit community of embassy life, we were thrilled to be welcomed into this treasured community. As such, I now take great pride in leading the Chamber in its efforts to further advance the community values that all who live, work, and play here hold dear. My husband, retired Navy Senior Chief John Rougeux, also takes great pride in the fact that I (also a former sailor) support a Chamber that does so much to recognize its military retirees and active service members.
Our twin sons, Kyle and Tyler, started kindergarten at NBISD and graduated as proud Unicorns. Kyle is now in the Navy, where he has followed in his parents' footsteps to serve his nation as a military linguist. Tyler is a student at Texas State University, and we are blessed to have him still close.
As a parent who raised two exceptional young men in this community, I am proud to serve a Chamber that does so much to support quality education and to foster an economic environment that makes it a career destination point for not only newcomers, but our own sons and daughters.
I opened my management-side employment law firm in June 2011. The courage to do so came from the support of the Chamber and, more specifically, the Chamber's leadership program. It brings me great pleasure to now give back to the Chamber and to pay it forward by helping other businesses. As a business-to-business legal practitioner, I am also fortunate to be involved with a Chamber that shares my passion for protecting business interests in our community.
Finally, as the CEO of an all-female firm, I am humbled to follow in the footsteps of numerous women leaders in our community and Chamber. I hope that my service will encourage other women to get involved. More on that when we celebrate Women's History Month in March.
Now that you know a little more about me and my goals for the year, here's to raising the bar and reaching even greater heights in our Greater New Braunfels Chamber!
I'm looking forward to it.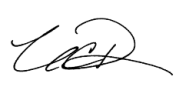 Natalie Rougeux
Greater New Braunfels Chamber of Commerce, Inc.
Chair of the Board