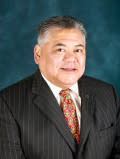 by Joe Castilleja, 2015 Chair of the Board
Greetings and Happy New Year! I hope you all had a blessed holiday with family and friends. Now that 2015 is upon us, we at the Chamber are looking forward to a new and exciting year. I am Joe Castilleja and I am the 2015 Chair of the Board for the Greater New Braunfels Chamber of Commerce. As a second generation New Braunfelser, I watched my friends' parents Mitch Sacco, Carroll Hoffmann and Doyle Krueger, as well as my friends Larry Hammonds, Tobin Hoffmann and Mark Hampton come before me as Chair. Now I am humbled and honored to serve in such a capacity. I would also like to introduce you to this year's theme, summarize the Chamber's 2015 – 2018 Strategic Plan, and provide you with a sneak peek of this year's banquet.
The Chamber's theme for this year is New Braunfels: For Time of Your Life. This theme resonates with me because growing up and now growing older, New Braunfels has been an ideal place to call home. I feel so blessed to live in a community strong in faith, rich in traditions, and fun to be in while raising my children with the same experiences. Thanks to the business and civic communities, New Braunfels is the place to live, work and play.
The purpose of the Greater New Braunfels Chamber of Commerce is to promote the civic and commercial progress of the area. The Chamber is known by New Braunfelsers as a resource to help them achieve their own American Dreams. The Chamber's 2015 – 2018 Strategic Plan is a tool to promote our strengths, expand our existing businesses and business opportunities, and significantly improve the economic future for all who call New Braunfels home. For our strategic plan to be successful, the Chamber evaluated New Braunfels' strengths and opportunities. Our priorities will be to strengthening the local economy, be the voice of business, advance community excellence and deliver value to members. I encourage you to get involved with the Chamber and help us make these goals a reality, so we can continue to be the place where every person and every business thrives.
As we look forward to the future, we also stop to thank those who have helped shape our community. The 96th Annual Chamber of Commerce Banquet is Friday, January 30, 2015 at the New Braunfels Civic Convention Center at 6:00 p.m. The keynote address will be delivered by Hunter Goodwin, President and Chief Operating Officer of Oldham Goodwin Group, LLC and former Captain of the Miami Dolphins. In addition, new Blue Coats will be introduced, as well as the 2014 Small Business Person of the Year, Dr. Kent Fischer. The Chamber also has three award categories: the Chair of the Board Award, the Hall of Honor Award and the Besserung Award. This year's Chair of the Board Awards are John Seidel, Jerry Major, Becky Voges, Al Leach, Clint Rutledge and Mae Ruth Meyer. Hall of Honor Inductees are Chris Douglas, Rita Kaufmann Powell and Wes Studdard. Last but not least, the Besserung Award recipient for 2014 is … well, you just have to be there to find out.
As we look towards the future of our community and celebrate those who have shaped it in the past, I would like to share how personally and professionally excited I am about serving as the Chair of the Board for this coming year. I would also like to dedicate this year to my parents who raised me in a godly manner, who sacrificed many things so I could have a better life and who loved me unconditionally. With this in mind, I hope you have New Braunfels For the Time of Your Life this 2015.
Joe Castilleja
Greater New Braunfels Chamber of Commerce, Inc.
Chair of the Board