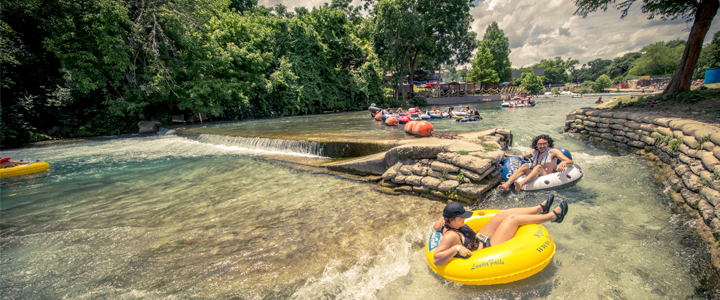 The economic impact of tourism in New Braunfels & Comal County is over $705 million annually and employs over 10,000. Those employees have direct annual wages well over $134 million. Over $18 million in taxes generated by the visitor industry supports the City of New Braunfels general fund, accounting for one in every four municipal employees.  
The vibrant tourism industry is critical to the economic vitality, steady employment, and additional amenities that local residents enjoy. During the current pandemic, this industry has taken some extra hard knocks.  
Hotel Occupancy is a primary benchmark for the health of the industry.
National data results are:
Estimated Hotel Tax for March through June down 74%
Estimated Hotel Tax for June through September down 60%
Estimated for October through September 2021 down 29%
Some of the positive signs:
Nearly 70% of American travelers have at least tentative travel plans
1 in 5 are now traveling or ready to visit with no hesitations
Some of the Challenges:
The most significant concern is health safety
28% won't travel without a medical breakthrough
20% are seeking assurance from authorities
31% won't go to the attraction if there are enhanced screening measures
New booking patterns have emerged and indicate that 55% of travelers are planning trips within 60 days; previously it was a less than 30-day planning cycle with bulk planning within seven days. Travelers require very flexible cancellation policies, which have been a challenge for some franchisees.  
Doing more with less is everyone's mantra now, and that applies to marketing New Braunfels as a tourism destination. Larger metroplexes are dipping into the leisure tourism market in a much more significant proportion than normal. No longer being able to bank on group, convention, and corporate business as the bulk of their programs, the competition is steeper than ever.
Recently the New Braunfels Chamber's Convention and Visitor's Bureau has worked with the City of New Braunfels and is submitting an EDA Tourism Recovery Grant. This grant is essential to getting this key local industry back on its feet and prepared to compete with major destinations.