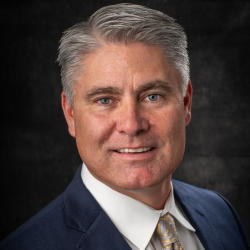 Over the past 15 years, most small business owners have seen the landscape change dramatically with respect to how to position ourselves for continued growth. The challenges we faced over the past year elevated that complexity to a whole new level. The demands of meeting customers' needs have evolved to the point where many researchers say that things might never return to the way they were. Those who embrace the change, are willing to be flexible, and see adversity as an opportunity for new success will expand their toolbox of resources to help them thrive.
So how can a business owner in our community continue to remain relevant? Jump in! Shop local! In New Braunfels, ist das Leben schon! We are blessed to be part of a community where it is truly fun to be involved. The opportunities are plentiful for any personality type!
Contrary to what some might think, I am an introvert by nature. When I joined the Chamber many years ago, the thought of going to a mixer to meet a bunch of strangers was a little daunting. I knew the Chamber would offer an excellent opportunity to expand my centers of influence, so I decided to join committees. Becoming an active member of committees provided me with the opportunity to roll up my sleeves and work alongside other active community members and get to know them on a more personal level. More than a decade later,  many of those strangers are now clients, referral sources, and some of my closest friends.
Our community is composed of a large population of servant-hearted leaders. Dozens of local civic and charitable non-profit organizations work to positively impact the lives of others — a driving purpose shared by many of us. We have plenty of churches to choose from, with well-connected leadership to help a businessperson worship alongside other like-minded community members. Groups like The Rotary Club of New Braunfels, Lions Club, or Jaycees and charitable organizations like Family Promise, Habitat for Humanity, The New Braunfels Food Bank, Connections, or many others provide business leaders with the opportunity to meet and network with amazing people while working to make our community even better.
The key to benefitting from being involved in our community is sincerity. As they say, "givers gain," and this has definitely been my observation with community involvement throughout my 20 years in New Braunfels. Community involvement is more about making a positive impact in the life of someone else than it is about what you gain in return. If a businessperson is truly sincere in their efforts to make our community better, the people of New Braunfels have a way of showing their appreciation in return. This becomes a tremendous blessing to the business owner, even during these challenging and ever-changing times.
Resources: https://www.chamberinnewbraunfels.com/non-profit-organizations-in-new-braunfels/