On Tuesday, September 25, the Chamber will hold their annual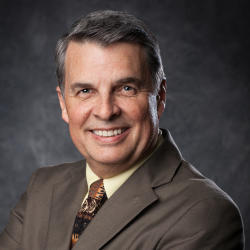 Hall of Honor Luncheon. The purpose of the event each year is to pay tribute to recipients of the award, which only three are inducted each year. 
The award dates back to 1968. The first year twelve were inducted to kick off the "Hall" and since that time, 50 years, we are honored to display the photos of some 160+ individuals who gave a lifetime of volunteer service to the community. 
As a new employee of the Chamber of Commerce in 1988, I would watch Living Legend Elliot Knox enter the room and gaze for several minutes at one wall section that houses the earliest group of icons. As the years went by, Mr. Knox would comment to me that he was one of only a few still around from his era, but he was happy that future generations had a place to remember what these men and women did for New Braunfels.
Recognition programs of the Chamber like the Hall of Honor are therefore much more than recognizing a person for a job well done. It goes far beyond the actual award or timeframe. It serves to remind us that the community did not naturally just become the place where people want to live, work, and play.  It was these pathfinders that worked tirelessly to make it that way.
As Grosse Opa for Wurstfest this year, one of my favorite activities before the festival has been to honor a different former Grosse Opa every few days on Facebook. There has been 50 before me and that fact really impressed upon me the need to remind not only our Opas and Omas of that, but also to the public at large that organizations like the Wurstfest Association have been blessed for a long time with caring, dedicated volunteers going the extra mile with only one goal in mind and that is to help our community.
Ask any inductee in the Hall of Honor or a past Grosse Opa, and they will tell you how New Braunfels has changed over the years. A community is a living, breathing entity that is either growing or dying. Fortunately, evolving in a managed way has been the norm for most of our city's history. Some residents feel that you can simply push the pause or stop button and keep everything the way it is today. Sounds great, but the community was the not the same yesterday as it is today and it won't be the same tomorrow.
The good news is that with so many great volunteers across the city, New Braunfels continues to evolve for the better. Many volunteers are not recognized for what they do each and every day, but they are there, thousands of them. Those honored from time to time remind us of why it is so great to live here. Now that deserves an Ein Prosit!