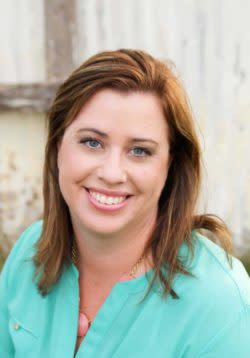 Holly Covington Malish serves as the Marketing and Research Director for the New Braunfels Economic Development Council (NBEDC). In this position she oversees various marketing campaigns, budgeting and assists the Vice President of Economic Development's efforts to develop and improve the local economy through business recruitment, expansion and retention programs, real estate development and workforce development initiatives.
Malish has a background in manufacturing and is a member of several professional organizations. She is a recent graduate of the International Economic Development Council's Economic Development Institute and Leadership New Braunfels. Malish also holds a Bachelors Degree in Public Relations with a minor in Spanish from Texas State University.
Her hobbies include photography, gardening and designing things for her husband to build. Along with her husband and daughter, she is proud to call New Braunfels home and represent the community.
Fun Facts: 
What is one thing on your bucket list? See the Northern Lights
Who is your favorite super hero? Wonder Woman
If you could go on a free vacation anywhere in the world, where would you go? Majorca, Spain​