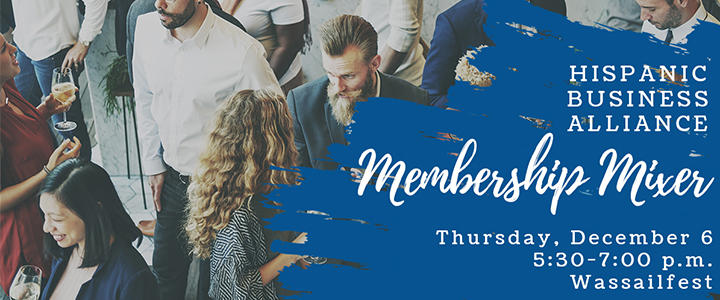 The Chamber's Hispanic Business Alliance will hold their holiday Membership Mixer at Wassailfest on Thursday, December 6 from 5:30 to 7:00 p.m. Instead of a programmed mixer, the event will be meet-up style to gather and enjoy a special community event together. Meet on the Courthouse steps. The HBA will set up with Blue Santa and Coptimus Prime (the NBPD's Corvette police car).
Wassailfest is a wonderful community tradition in downtown New Braunfels. Enjoy food, shopping, wassail sampling, and entertainment with your fellow HBA members. It's a great family event so bring your kids and loved ones to sip some warm wassail and listen to Christmas music among the beautiful downtown lights.
The Hispanic Business Alliance is a special division of the Greater New Braunfels Chamber of Commerce, Inc. created to support and encourage Hispanic participation in the New Braunfels business community. They will strive to increase Hispanic business formations, increase Hispanic involvement in the community, and to provide enhanced access to services and products in the Hispanic business community.