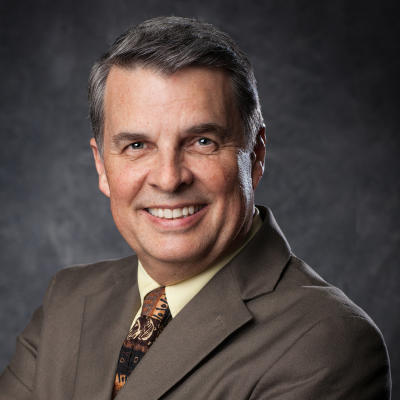 The Chamber monthly newspaper articles this year are from the perspective being a staff member. When I drew up a list of topics for the year this past January, our efforts on behalf of small businesses was reserved for the May edition. I likely chose May due to the Small Business Person Award occurring in this month each year, but with the impact of the pandemic on our small business community, it is timelier than ever to review our efforts for these "heroes of the economy".
First, a quick definition of what we mean locally by the term small business. Nationally it is defined as 500 employee firms or less, but locally we have defined it over the years as 50 employees or less. The large majority of businesses locally and in most communities are made of businesses under 50 employees; in fact five or less. This creates a unique set of needs for these entrepreneurs. They don't have specialized departments for marketing, finance, HR, legal, etc.  When decisions need to be made, they make them. They unlock the doors each morning and evening, make payroll, pay the bills, employ our neighbors, contribute to local causes and non-profits and the list goes on and on.
It is little wonder that since 1919 the New Braunfels Chamber of Commerce has consistently made small business programs a major focus. Just in the last 30 plus years, new programs such as the Business Trade Show, Small Business Person of the Year, Small Business Week, Business University seminars, Leadership New Braunfels, and more have debuted. Did you know the local Main Street program was incubated in a Chamber committee led by local small business legends like Marian Benson? That off-spring has given us events such as Wassailfest and Wein & Saengerfest.    
As a new Chamber employee in the late 1980's, it was gratifying and memorable to be involved with the beginnings of the Business Trade Show, the Leadership New Braunfels program, the Small Business Person of the Year program, and the list goes on and on. Starting a new program or event is something a staff person will always remember. Working with the energy of our great volunteer community, needs can be addressed that sometimes have "legs" that last for decades.
Just when we thought 2020 was going to be remembered primarily as the 175th anniversary of the City, along comes COVID-19. Small businesses were a major casualty, especially the so-called "non-essential" ones. To the Chamber, every business is essential. It is hard to employ our neighbors, sell products and services, and give to non-profits when the doors are closed. How does a Chamber of Commerce help in such a situation? We first contacted as many of these member businesses that we could reach and asked how we could help. Assistance in accessing and understanding the myriad of state and federal programs is daunting to a sole proprietor or small business owner. Our response? We advocated for extra financial support for the Spark SBC on San Antonio Street. The City responded. Former small business counselors are being brought back to boost the center's efforts in counseling for free for these entrepreneurs. 
The other most mentioned need was emergency funding.  Access to programs such as the Cares Act with the PPP program is key, but more needs to be done. Working with the NBEDC, aka 4B Board, small businesses will soon be able to apply for grants direct from the City. Our website has been revamped, membership categories restructured and technology in the office enhanced, all with the end goal of providing what the small business community needs to recover and thrive.
All in all, the Chamber acts as an extension of the local small business community's staff. As the reopening of Texas continues, the Chamber will be there every step of the way on behalf of these anchors of the economy. Our staff was named an essential entity early on by the City to assist local businesses through this pandemic. And assist we will via advocating, informing, connecting, and promoting. Our staff is honored to be on the leading edge of this comeback for local small business.  
President & CEO