In 2019 the New Braunfels Chamber of Commerce is celebrating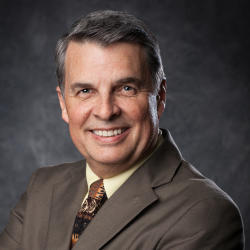 100 years. Over these past 100 years the official name has evolved, but the mission has remained the same and that is to promote a better economy and a better city. Each Sunday in the Herald-Zeitung we are featuring space dedicated to "This Week in Chamber History". This is the sixth month for a review of the previous four featured accomplishments.
Less than two weeks after D Day in 1944, your Chamber of Commerce was actively working to secure a new hospital for the community. Yes, WWII was not even over, but those not overseas were supporting the troops and making sure that when they did return, they would find a city better than they left it. Like most catalytic efforts of the past, it took many years to succeed in this hospital venture, but once again with the community solidly behind the effort, we still enjoy having nearby medical care here today. Your Chamber and EDF works to assist area medical providers via the MD in NB program.
Just three years later in June 1947, the Chamber promoted the need for a new infrastructure to come: the telephone. New Braunfels was a pioneer in the Central Texas Region to have this new technology. For the next two decades the Chamber worked to have it expanded further into the then rural parts of Comal County. Today your Chamber is working to secure better fiber broadband service. Some things never change!
Then in June (June is quite a month in our history) 1961, the Chamber hired its 11th Chamber Manager, or Secretary as it was known then. Tom Purdum came from the Uvalde Chamber, having grown up in nearby San Antonio. Between 1919 and 1961, the average tenure was four years, some lasting a few months. Purdum served an initial three years before opening his own business, but returned in 1967 and stayed nearly 18 consecutive years until departing again for a year to work for LCRA. He returned in 1986 before retiring in April 1995. A total tenure of 29 years and 9 months. He was a catalyst for local festivals developing like Wurstfest, bringing the Walmart Distribution Center, other industrial growth, historic preservation, and more.
It has been said that the well-being of a community can be tied back to leadership. There is no doubt that in the Chamber's first 100 years, it was Chamber volunteer and staff leadership time and time again that was the reason New Braunfels progressed the way it did. Not just since 1961, but pre-1961 as well. From working hard to bring the first hospital, to telephone service, and industrial growth via leadership. The dates and faces may have changed over the last 100 years, but the focus has not as pointed out over the last four weeks in the recent "This Week in Chamber History" remembrances.
Success Flows Here!
Michael Meek
President/CEO