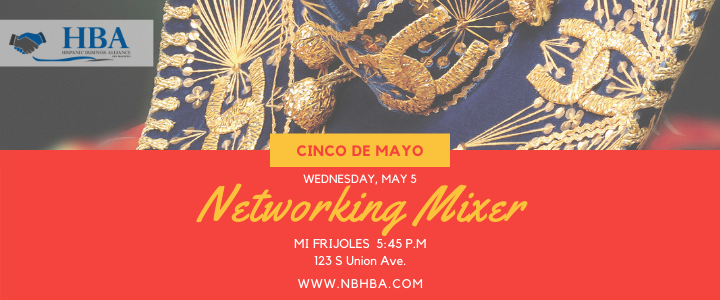 The Chamber's Hispanic Business Alliance will host a networking mixer on Wednesday, May 5 at 5:45 p.m. at Mi Frijoles Taco Cart & BBQ Catering located at 123 S Union Ave. This mixer is for HBA Members but everyone is invited to attend and learn more about the HBA so bring a friend, coworker or client!
This is a great opportunity to join the HBA, get more involved with the organization, become more engaged in your community, and make some great connections while mixing and mingling in a fun environment.
The New Braunfels Hispanic Business Alliance (HBA) is a committee of the New Braunfels Chamber working to promote, advocate, and educate the Hispanic community with the goal of improving opportunities for success. The HBA supports and encourages Hispanic participation in the New Braunfels business community. Learn more: www.NBHBA.com.